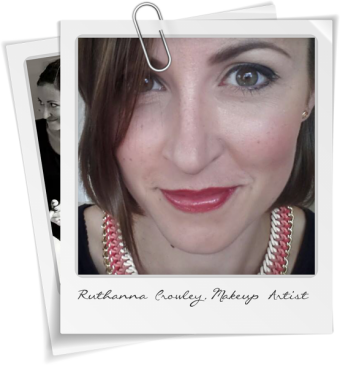 Bridal Makeup is profession and luckily my passion too.

Just a little introduction, I'm Ruthanna a freelance bridal makeup artist. I am based in Cork but work the Munster area. I love every aspect of my job from high fashion to occasion makeup. Bridal makeup, special occasion makeup and makeup lessons, it's all part of my day and has been for many years. In my 16 years experience working with makeup I would definitely have to say bridal makeup is my speciality. I listen to my brides and help make them feel fantastic on a day which is truly unforgettable.

Don't hesitate, book your bridal makeup today before it's too late.
I can talk you through the process from; the consultation to the morning of the wedding day itself.
Bridal Makeup, my Passion
Book Ruthanna for your wedding day, she's the bridal makeup expert.
Ruthanna provides a professional service.  She is an bridal expert.  She creates a fresh flawless look on your wedding day. Lasting coverage but you look like you; the very best version of yourself.
The wedding day arrives. Now its time to sit back, sip on some bubbly and enjoy the pampering in Ruthanna's capable hands! With years of experience of being a bridal makeup artist, Ruthanna understands the importance of a 
flawless wedding day look
.
We know reviews are important for all brides so
check out these
Ruthanna's makeup kit contains only the best quality products.  As a bridal makeup expert, she captures the essence of what it is to be a radiant bride. She creates a timeless bridal look for you. We all know weddings can be busy and stressful. Ruthanna is renowned for her friendly, professional manner instantly putting her customers at ease. She knows what a bride wants; fresh, flawless coverage.  
Click here for more updates on Beauty, Fashion, TV and Editorial Work